MyJoyOnline - Prempeh College, arguably the most feared team at this stage of  the 2017 edition of the National Science and Maths Quiz...
MyJoyOnline
- Prempeh College, arguably the most feared team at this stage of the 2017 edition of the National Science and Maths Quiz, has kept two-time champion Mfantsipim at bay in this semi-final clash at the University of Ghana.
This is the schools second finals in the last three editions. They won the 2015 edition, got kicked out by Mfantsipim in the 2016 quarter-final but were in cruise control to reach the 2017 final.
On the day when Muslims celebrate Eid Mubarak, Prempeh College made 'sallah' out of their rivals Mfantsipim who never won any of the five rounds.
From start to finish, the contest became a photo-finish for the three-time champions who must be satisfied for their sweet victory and revenge after Mfantsipim made them sweat last year at the quarter-final stage.
Wonder and Daniel have overcome Isaac and Darryl. Mawuli's Ahianou and Amoah-Mensah had a resurgent final round picking up points in the final round but nonetheless kept the third spot from R1.
Prempeh College: 55 pts
Mfantsipim School: 49pts
Mawuli School: 43pts
The Fourth round has seen an improved Mfantsipim side picking up points. But Prempeh College's lead grows stale with 7pts as it was in the Third Round.
At the end of the Fourth Round
Prempeh College: 52 pts
Mfantsipim School: 45pts
Mawuli School: 36pts
In the penultimate round, Mfantsipim, in the catch-up corner, are sending prayers their contestants way as spiritual help is enlisted to stop a Prempeh College team that has been leading from the start of the first round.
After the end of The Problem of the Day (Third Round) Prempeh College has established a 7-pt lead over rivals Mfantsipim. With 10 points at stake, Mawuli got 6 pts while Mfantsipim had 7. Prempeh College got a perfect score of 10.
This means, at the end of the Third Round;
Prempeh College: 42
Mfantsipim School: 35
Mawuli School: 26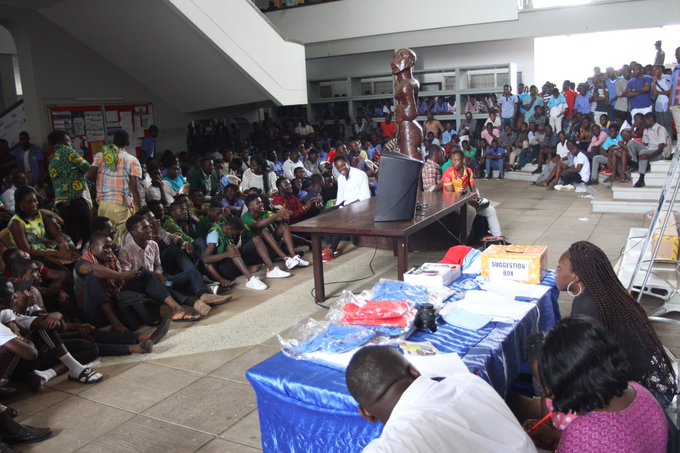 End of Round 2
Prempeh College: 32
Mfantsipim School: 28
Mawuli School: 20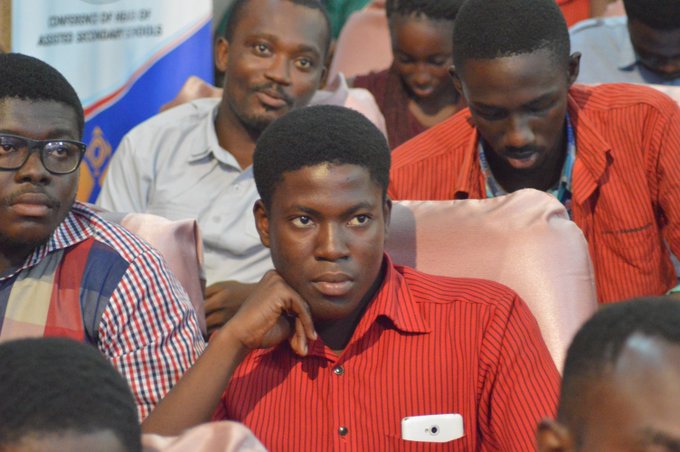 After Round 1, the three-time champion 11 pts apart from the Central regional powerhouse with 30pts to 19. Mfantsipim not only have to mind the gap but would also need to keep an eye on Mawuli SHS which is only one point away from them.
Prempeh College are here after a 82-43 humbling of the 2012 champion Ghana Secondary Technical School GSTS.
Mfantsipim won the contest by a 25
point-margin
ahead of their closest competitor, Aggrey Memorial SHS.
The Ashanti regional powerhouse Prempeh College will be looking to revenge a 2016 quarter-final loss to Mfantsipim.
Mawuli SHS a top school from the Volta region got to this stage after defeating West Africa SHS and perhaps more importantly embarrassing Holy Child SHS.